Katech-Powered C7 Corvette Z06 Fastest to Go Up Pikes Peak
Robb Holland is an American race driver who competed in the British Touring Car Championship for Rotek Racing and RCIB Insurance & HARD. Holland is the first American driver in history to compete full-time in the BTCC driving Rotek Racing's Audi S3, and he holds the distinction of being the first American ever to compete in the World Touring Car Championship.
Back in May 2017, Holland bought a salvage-title C7 Chevrolet Corvette Z06 street car and chronicled its transformation into a race car in a series of articles on Jalopnik.com. In the final piece published in late June 2017, Holland wrote about his race up Pikes Peak.
"So let me set the stage for you. It's 5 a.m. It's dark. I've had maybe four hours of sleep. I'm in the driver's seat of an 850 horsepower race car that less than 90 days ago was a street car at a salvage auction. That has had an entire six laps of testing. And I'm about to head up one of the most extreme mountain roads in the world as fast as I can.
"Hell yeah, what could go wrong?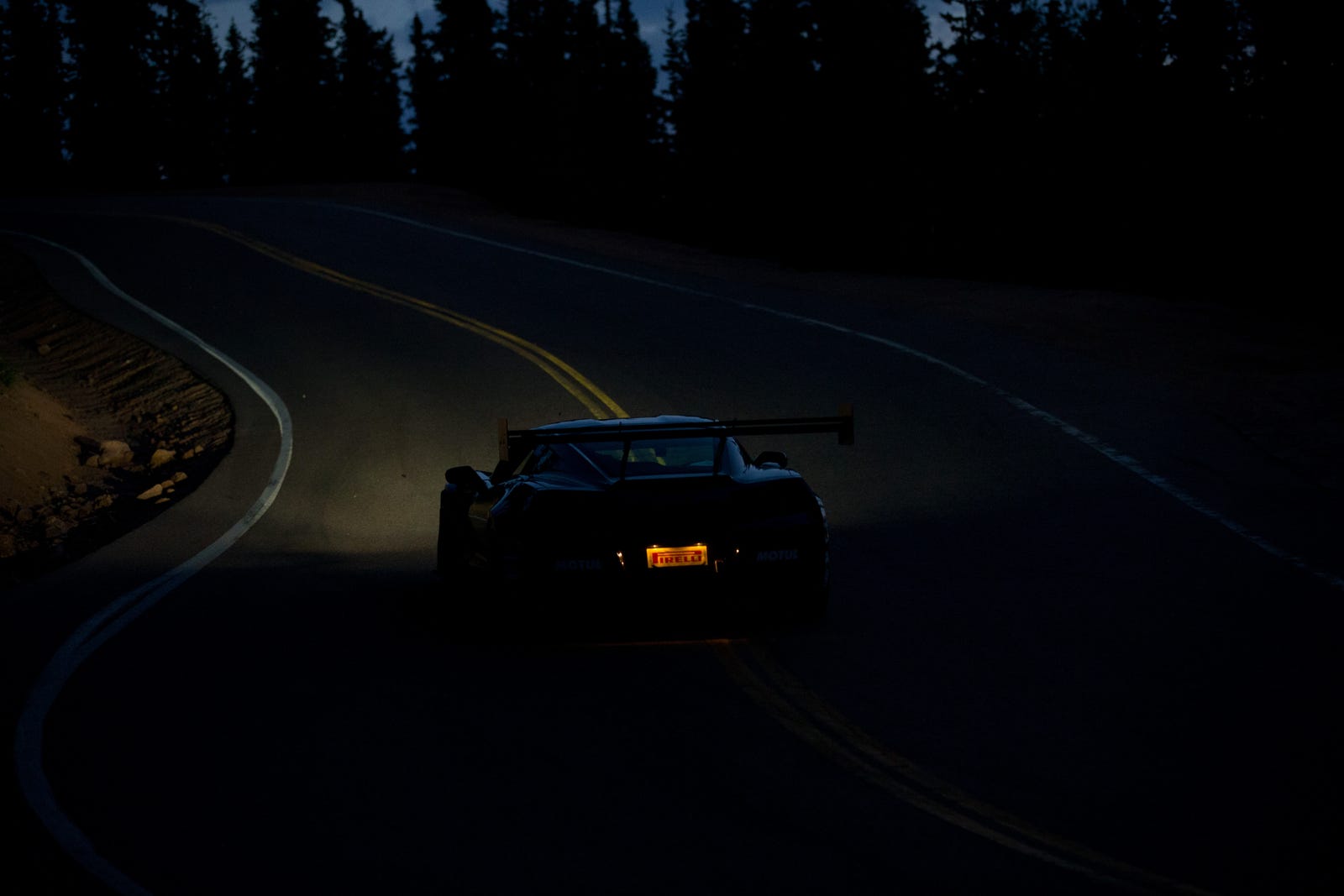 "But a funny thing happened. The car, which had struggled to get more than a couple of laps in testing, ran.
"And ran.
"And ran."
In fact, the car was the fastest Corvette to go up Pikes Peak with a time of 10:55.166, good enough for P4 in Time Attack 1 and the 16th fastest car overall.
To quote Holland, "Yup. I know, it shocked the hell out of me too."
Read the rest of his articles and his takeaways from taking the salvage Corvette and making it a race car, what Holland calls, "the hardest thing he has ever done."
Follow Robb Holland on Facebook, and check out the pictures and video of his climb below: